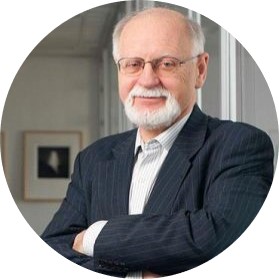 Adam Korczowski
Experience
Head of IT projects with more than 30 years of experience, a trainer and lecturer specialising in project management, IT and computer networks. The author of numerous publications and books on IT and project management, including "Zarządzanie ryzykiem w projektach informatycznych" [Managing Risk in IT Projects] (Helion, 2009), co-author of a book on the NetWare4 network operating system (Helion, 1994) and publications on hybrid processing at international AICA conferences. Worked as the Director at a training, IT consulting and IT project delivering firm, and an R&D Manager and Technical Manager at hardware and software distributors.
Fields of specialisation
PRINCE2 methodology and project risk management.
Educational background
A graduate of the Faculty of Automation, Electronics and IT of the Silesian Technical University in Gliwice with a master degree in automation engineering and IT. A post-graduate diploma in microcomputer systems. Took courses in IT project management (IBM, Tivoli), ICT equipment (Racal, Novell), OS/400 operating system (IBM), industrial robots (ASEA) and electronic equipment testing systems (Westinghouse Electric, Enertec-Schlumberger). Holds the patent no. 124095 for building a logical analyser.