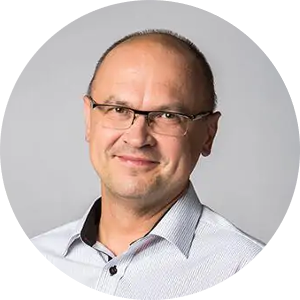 Artur Mochocki
Experience
He gained professional experience as a manager and change agent during companies' mergers. Capgemini, Cisco, Hewlett-Packard, Comarch, Unit4, Heineken, Carlsberg, Bahlsen, HCL, Shell, Thomson- Reuters, UBS, AON-Hewitt, Herbalife, Otmuch Capital Group, Wroclaw University of Economics, National Atomistics Agency – these are the examples of companies and organizations he cooperated with. The specific area of interest is the PRINCE2 methodology as well as Change Management.
Fields of specialisation
A particular area of ​​interest is broadly understood management of change.
Educational background
He graduated the Faculty of Management and Marketing at AGH University of Science and Technology in Krakow. He also completed postgraduate studies in project management at Tischner European University  in Krakow and "Leadership Academy" at Harvard Business School.