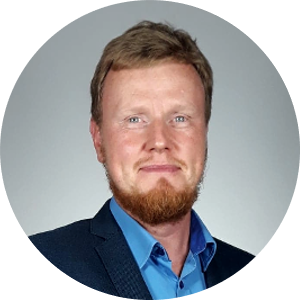 Marcin Jackowski
Experience
A trainer and manager with extensive practical experience in business and training. Occupied managerial positions related to team management, project management, service and sales department. Experienced in programmes and portfolio of business change in an organisation. A PRINCE2 Lead Trainer. An accredited PRINCE2, P3O and MSP trainer. Designs and runs training courses and workshops in project, programme, and portfolio management, as well as project risk management. He also implements methodologies in organisations.
Fields of specialisation
His main areas of interest include project management (PRINCE2 and PMI/PMBoK), programme management (MSP), portfolio management (MoP), managing risk in an organisation (M_o_R) and building and organising programme, project and portfolio offices (P3O). He specialises in P3RM training, consulting and implementations.
Educational background
His background is in economics, specialising in company management and bookkeeping. He graduated from the Faculty of Management and Marketing of the University of Economics in Krakow. He completed post-graduate studies in project management at the Faculty of IT and Management of the Technical University of Wrocław. In addition, he is a certified trainer, certified in MoP Foundation and Better Business Case Foundation.