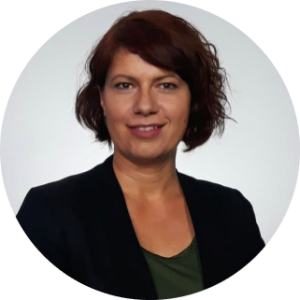 Marta Pomorska
Experience
A coach with many years of experience in project management and work in an international environment. She was responsible for effective management of complex international projects and programs in the field of language locations in accordance with the Agile approach. She coordinated the work of project teams operating in the countries of the European Union, Asia and Pacific. She has gained project experience working with companies such as Microsoft, Volvo, PayPal and AliExpress.
Dynamic, ambitious, responsible and effective. She has coaching experience in the area of personal development, project management and communication.
Fields of specialisation
The most important areas of interest and work are project management, mainly agile approaches, as well as change and risk management. Privately, she is fascinated by Spanish culture.
Educational background
A graduate of the Faculty of Geography and Regional Studies at the University of Warsaw and Oakland Collage. Agile accredited, TEFL certified.