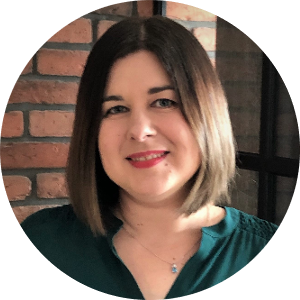 Monika Olejniczak
Experience
Consultant with over a dozen years of experience on the market. She has gained her professional experience implementing and supervising projects in the field of education, prophylaxis and personal skills for public institutions. Experience in public and private in implementing PRINCE2® methodology (Central Forensic Laboratory of the Police in Warsaw) and PMI standard (Grupa Azoty Kędzierzyn Koźle) for project management.
Co-author of project management standard – MED PM. More than ten years of experience as a personal coach and project management trainer. A list of her satisfied customers includes: RBS Bank S.A., Bank Ochrony Środowiska S.A., Ministry of Agriculture and of Rural Development, Ministry of Infrastructure and Building, Ministry of Internal Affairs and Administration, Central Forensic laboratory of the Police, Grupa Azoty Zakłady Azotowe Kędzierzyn S.A.
She specialises in consulting and implementation of risk management systems in organisations. She is an accredited PRINCE2, M_o_R, and AgilePM trainer.
Fields of specialisation
Project management, risk management, personal growth, PRINCE2®, AgilePM® oraz M_o_R®.
Educational background
Graduate of Maria Grzegorzewska University in Warsaw. Complete post-graduate course in "HR Management" at Helena Chodkowska University in Warsaw and a one-year trainer's course organised by the  Foundation in Support of Local Democracy in Warsaw. Holder of the following certificates: PRINCE2 Practitioner, M_o_R Practitioner, AgilePM Practitioner, IPMA – level D, and MSP Foundation.