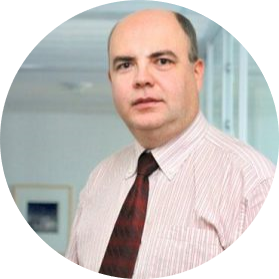 Sławomir Michałowski
Experience
A trainer and consultant, he commenced and continues to develop his career in the IT sector. For many years, he occupied technical positions in the sector to be promoted to managerial positions in IT structures. As a project manager, he managed implementation projects of IT systems, infrastructural solutions and information security systems. He covered small, medium-sized and large projects valued at over ten million zloty, implemented nation-wide (several dozen locations in Poland) and managed large project teams. In addition, he is experienced in working on international teams. He was the key IT expert in the project  financed by the EU and delivered to the Ministry of Transport of the Republic of Albania. He wrote and translated many books on IT for Mikom Publishing House.
Fields of specialisation
He specialises in IT sector project management. One of very few Polish engineers holding the prestigious EUR ING title from FEANI (European Federation of National Engineering Societies).
Educational background
He graduated with honours from automation and robotics at the Technical University of Warsaw. He took part in many IT, data protection, information security and IT system training courses.