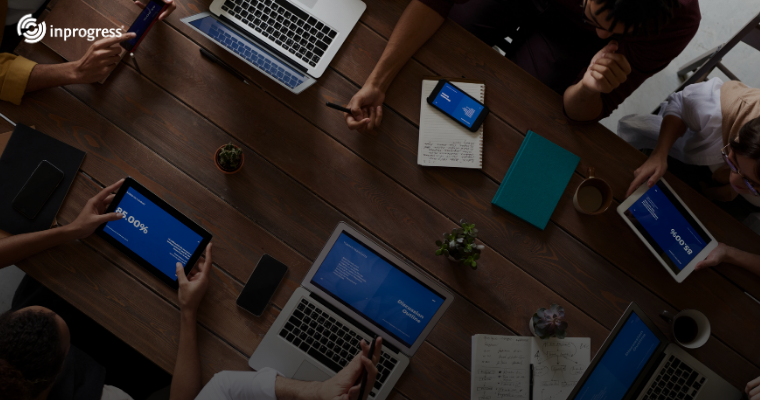 Timeboxes in the DSDM practice
Timebox is defined in the Agile Project Management Handbook v2 DSDM handbook as strictly defined period of time at the end of which an adopted objective is to be achieved. Usually such objective is the completion of one or several subjects of a delivery that are included in the composition of a Solution Growth. Concentration on the achievement of specific and real goal is possible thanks to such approach.
How long does Timebox last?
The optimal duration of a Timebox is between two and four weeks. It is an optimal time to develop something significant and finished while simultaneously preventing the Solution Development Team from losing focus. Of course, this time can be extended or shortened depending on needs and nature of the project. Arrangements concerning the preferred duration of Timeboxes is the task of the Solution Development Team and Project Manager.
What styles of Timeboxes we have?
Timebox starts with a Kick-Off and ends with Close-Out. DSDM distinguishes two styles of Timeboxes:
structured DSDM Timebox,
free format Timebox.
The selection of appropriate style can depend, among other things, from such factors as e.g. availability of determined business roles or type of developed product.
Structured DSDM Timebox
It is an original DSDM style that give a Timebox repeatable internal structure. Timebox structured in this way consists of three main steps with every step ending with a review:
study,
improvement,
consolidation.
Such structure allows to plan with advance dates for planning sessions, return information, and review, as well as allows to schedule Timebox checkpoints for all Timeboxes in a given Project Growth.
During the Kick-Off of a Timebox, adopted goals are reviewed in order to unify their understanding, product acceptation criteria are arranged, availability of team members is reviewed, and attention is paid to dependencies, which may influence work in a given Timebox.
Study aims to deliver a base for work carried out during Improvement by further explaining requirements and their acceptance criteria. Study should take approximately 10 to 20% of workload intended for execution of a given Timebox. At the end of Study, a team reviews dependencies, Timebox Plan, and risks and the created return information becomes an entry point for the next step – Improvement.
In the Improvement step, it is vital to complete as much of development work (including testing) as possible. The main goal is to fulfil acceptation criteria set earlier and keep focus on current business needs. Work should be carried out in order determined according to the MoSCoW prioritisation after taking into account such factors as: technical aspects of development, availability of resources, and dependencies between teams.
Improvement takes about 60 to 80% of workload and also ends with a review. At this stage, work intended to be carried out in a given Timebox should be nearing completion.
Consolidation engages approximately 10 to 20% of workload and covers activities necessary to finish works determined during review carried out after the Improvement stage, as well as final tests and works focusing on maintaining organisation standards. Consolidation is ended with a review that checks the execution of Timebox's goals.
The closure of a Timebox aims to register a formal acceptance of products delivered in a given Timebox. Here, we should think what to do with work that has not been completed and which initially was envisioned for a Timebox.
At the end of this stage are also performed retrospectives, that is, look bac on a Timebox in order to think about experiences, which in the future may improve work.
Free format Timebox
This type of Timebox reflects the style used by other agile approaches, such as Sprint in Scrum. The free style is useful and effective in cases, where formalism and excessive structuration are impossible or hinder work.
Free format Timebox also starts with a Kick-Off and ends with a Close-Out. Between them there can be any number of reviews (formal or informal). Within the Timebox, the team chooses and iteratively develop one or more products or requirements until they are completed – in other words, until acceptance criteria are met. Then next products are chosen and the process is repeated.
Daily Stand Up
Regardless of the adopted style, the Daily Stand Up is a vital part of all Timeboxes. It is an opportunity for the Team to exchange information between each other and perform a daily change of plans and possible reorganisation in case of occurrence of problems. Aside from the Daily Stand Up, informal communication occurs in the team at all times.
Stand Ups occur on a daily basis at the same time and in the same place (with visible Timebox Plan). Usually it is facilitated by the Team Leader. It aims to allow everyone to understand progress and identify possible problems. The Daily Stand Up has a strictly determined duration – no more than 15 minutes (usually, a rule of 2 minutes per participant plus 2 additional minutes to summarise is adopted).
The practice of Timebox Application in combination with the MoSCoW Prioritisation Practice ensures delivery of a valid business solution fulfilling the need by the project within a set time.
We will write about combining Timeboxes with the MoSCoW prioritisation soon.
You can learn more about the application of Timeboxes on the AgilePM training course.