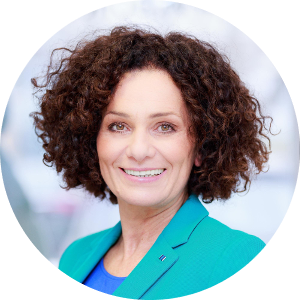 Agata Jakóbczak
Experience
A coach with many years of experience in various projects management in the fields of advertising, media, marketing and PR. She has completed several dozen advertising and marketing projects using images of people known from the media. She has created and runs a proprietary media and public speaking training project highly rated by clients with the participation of well-known journalists, addressed to clients from the industries: FMCG, IT, financial and other.
Fields of specialisation
She was a co-creator of an online project covering the concept, establishment and operation of the onaonaona.com portal by Agata Młynarska, and organization of women's club activities throughout Poland. In 2012, she was the Director of the Teraz One Festival in Łódź for 3,000 women, consisting of several dozen workshops, panels, conferences and artistic performances. She made the first Product Placement project in a TV series for Poland. She was the producer of dozens of advertising films commissioned by international advertising agencies and individual clients – she successfully completed many advertising and marketing projects that were characterized by a high level of risk and change – both from the position of producer and customer, acting as Product Manager at Johnson & Johnson.
Educational background
A graduate of the Faculty of Geography and Regional Studies at the University of Warsaw, scholarship holder of the University of Panama. She conducted a research project on the Panamanian Indians. Author of several books – the latest is "Transformers. Superheroes of Polish advertising of the years 1980 – 1990"
Her main area of interest is project management with the PRINCE2® methodology and training in the field of PRINCE2® Foundation and PRINCE2® Practitioner. She is also AgilePM® Foundation certified.