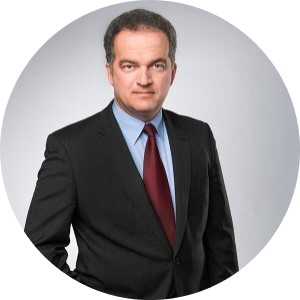 Piotr Pacyna
Experience
An experienced project management trainer and practitioner.  In 2008 – 2009, he participated in the standardisation works of the ITU-T (International Telecom Union) in the SG17 Q10 group. Since 1995, involved in research projects from the 5, 6 and 7 Framework Programme. As a project management team member, he participated in large integrated EU projects. Works for many domestic research and implementation projects. Trains and lectures in Polish and English in telecom, IT and ICT system security.
Fields of specialisation
Specialises in corporate architecture and ICT system security.
Educational background
Graduate of IT studies at the Faculty of Electroengineering, Automation, IT and Engineering of AGH Science and Technical University in Krakow. He served academic internships in France and Spain. Since 1995, an assistant lecturer at the ICT Chair of the AGH Science and Technical University in Krakow, continuing his research in designing and using ICT networks and security of Internet protocol-based network systems. In 2005, he defended his doctoral thesis in ICT.