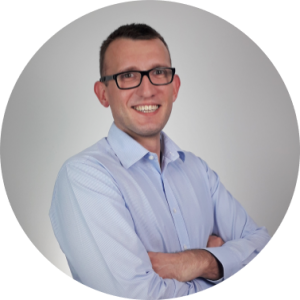 Rafał Czarny
Experience
He has spent more than 1,500 hours in training room, helping participants to develop their skills, such as production team management, motivating employees, cooperation, communication, self-management in time, designing training tools, strategic thinking, conducting training courses, meetings and workshops, and change management. He is experience in working both with managerial staff, specialists and trainers as well as with line production employees.   Working as a trainer, he deploys a wide range of workshops techniques and methods activating participants: activities, games, role-play scenarios. As a training team member he worked on large-scale training projects for Jastrzębska Spółka Węglowa S.A. and Sweadwood (presently IKEA Industry). Both projects were aimed at developing common management tools to be applied by managerial staff, starting from line managers up to top management. He has conducted training courses on soft competences necessary for a manager, for customers such as: Orange / TP S. A. (project team management), Bank BPH (project team management, change management), McCain (self-management in time, team communication), Etisoft (self-management in time), Polpharma (self-management in time), SCA Hygiene (strategic thinking).
Fields of specialisation
Holder of the following certificates awarded by APMG International:Approved Trainer in Change Management™ and Approved Trainer in Facilitation. He specialises in training aimed at improving personal efficiency: self-management in time, effective communication, successful cooperation, etc.. He is also interested in strategic thinking and decision-making processes and offers one-to-one coaching sessions on these subjects.
Educational background
Graduate of psychology at the Jagiellonian University. As a university student, he expanded his knowledge and gained experience in business psychology, HR management, running workshops ad designing effective training courses.