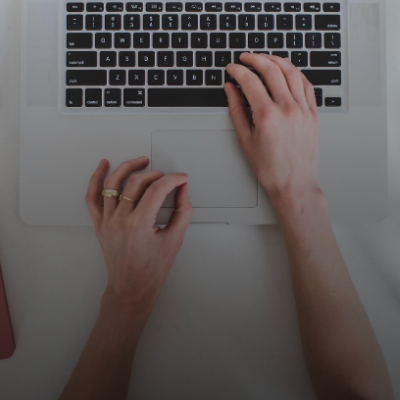 Learning and organisational change process (Change management)
Organisational change does not only consist of complex projects, tight plans, and big budgets. First and foremost, it consists of people: organisation personnel and their emotions, attitudes, moods, and fears towards the necessity to adjust to a new situation. Each change requires learning something new, adopting a new method of operation, and abandoning old habits. There will be no change without learning new behaviours!
Learning is a process of acquiring knowledge through experience that results in change of behaviours. How does the learning process go?
Kolb learning cycle
The learning process was illustrated by David Kolb in his model of experimental learning. The Kolb's model explains the method, in which learning takes place, as well as presents next stages that entity passes through in this process. According to this model, we learn through experience, thought, acquisition of theory, and planning/experimenting.
Kolb presents learning in a form of cycle, in which an entity acquires certain specific experience. By taking action, we wonder about this experience and give a meaning to it by drawing conclusions and planning such proceeding in the future.
Stages of Kolb cycle
The learning cycle stages consist of: pragmatic experimenting, specific experience, reflexive observation, and theoretical concepts. Kolb states that in order for a man to actually learn something, he must pass through all stages of the cycle (numerous times!). Terms assigned to specific stages: Pragmatist, Activist, Observer, and Theorist were taken from the achievements of Honey and Mumford. These terms reflect various styles and learning preferences of people. Some want to mainly actively experience what they want to learn (Activist), other prefer to first explore theoretical aspects (Theorist), and some others want to carefully think everything over on the basis of observations (Observer).
Theorist will refer the element he wants to learn to a broader theoretical context while Pragmatist will want to know the benefits of acquiring a new competence. Activist can pass from one experience to another without thinking about it and analysing what went well and what should be improved. Observer dedicates a lot of time to analyse the observed issue.
Kolb cycle in the organisational change process
Each one of us has individual preferences in the field of learning, but we also strongly get attached to them. In the process of learning and implementing organisational change we should take into account various needs of team members in the scope of learning in order to help everyone to find themselves in new reality.
Are you interested in the subject of organisational change management? Do you want to become a change manager? Check out our Change Management training courses: Change Management Foundation, Change Management Practitioner, and Change Management Foundation & Practitioner. During training at the Foundation level is played the Change Management Game: Bistro Revolution training game.
___
Source: "Nadawanie sensu zarządzaniu zmianą", p. 14-25