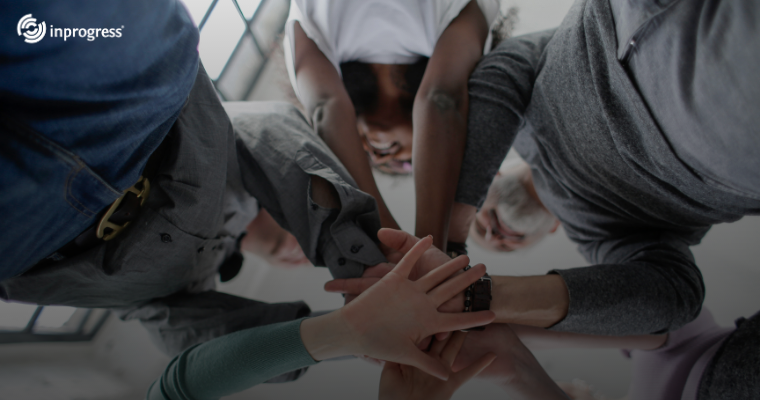 What is Change Management?
What is Change Management?
The constantly growing competition, progressing globalisation, need to acquire an industry-wide trait on the market, and desire to achieve higher profits result in companies being forced to constantly adapt to the environment in which they operate. Organisations that are not able to effectively implement and communicate changes become irrelevant in modern economy. It is important that the change implementation process is aware and coordinated by a competent person, who will ensure that changes will be implemented correctly.
It has become a commonplace to say that change is the only certain thing in the world. Indeed, when we look around us, we can see how the world and people in our surroundings change. Technological and social progress also causes the change of customers' needs. Companies must adjust to it both their products and whole production or distribution process, which are compounded by legal changes that force implementation of new solutions. Therefore, we can confidently state that culture in which we live has created a demand for changes.
What is change?
We can call organisational change each transformation occurring in the area of company and influencing the company. We can classify the causes of changes as follows:
Changes that are a natural consequence of company development, e.g. increase in number of employees, purchase of new devices, change of location, change of communication systems, change of legal form of running a business, etc.;
Changes in organisation's surroundings, e.g. increase of competition, change of management method, drop of employee staff qualifications, change of Labour Law provisions, natural disasters, labour emigration and immigration, etc.;
Errors in company's operation method, e.g. employing incompetent employees, generating too high costs, interrupting projects in progress, high employee rotation, disrupted communication in organisation, etc.
Effective identification of causes that result in desire to implement changes is the first step that should be made before starting the modifications implementation process. It appears to be obvious, however, practice shows us that quite often it is different. Organisations quite often do not conduct a thorough analysis of starting situation and usually vaguely diagnose causes of a problem. For example, let's image the problem of interrupting projects that are in progress. This results in situation, in which the company instead of acquiring e.g. a new product loses both time and budget spent on a given project. The project management methodology is changed after the initial diagnosis while it turns out that the reason is ineffective communication between team members and Project Manager, who lacks appropriate competences. On this example can be seen the importance of performing a thorough analysis of a problem and its potential causes. At this point it is worth to also determine the goal of change, as well as plan and schedule of activities necessary to carry out the next stage – implementation of a change.
After the initial diagnosis, it is worth to take care of motivation of people to implement changes and appropriately communicate it. Anxiety and resistance that arise among employees should be skilfully transformed into acceptance and feeling of necessity to change. At this point it is extremely important to provide employees with support in finding themselves in new reality and handle resistance and reluctance towards changes. If we want the implemented change to be effective and permanent, we should take into account organisational culture, specificity of company's business, and motivation and engagement of employees, without whom the implementation of change will fail.
After the change is implemented, the process enters third stage, the so-called freezing, which is stabilisation of transformations and upkeep of change in the organisation. It also consists of influencing employees, culture of organisation, and motivational systems in a way that prevents the return to the previous manner of operation. Without the correctly executed support (upkeep) of change in organisation, the implemented change will most probably not be approved and "transplantation will be rejected" – people will return to the previous manner of operation. The result of a correct upkeep should be treating the implemented change as a natural state.
Change Management training as answer to change demand
The change implementation process is a big challenge, but if we entrust it to employees possessing appropriate qualifications, the change will be successfully implemented. The Change Manager should possess knowledge on not only transformation stages, but also on how to motivate employees, manage stakeholders, and overcome resistance and reluctance towards changes. The participants of the Change Management training learn how to look at the change from several points of view – first of all from the point of view of people's reaction and current functioning of the organisation. Knowledge, skill, and tools acquired on the course will help them to influence areas, where the change occurs, in a more effective way.
Check the description of the Change Management training by clicking here.